What is at Cole Harbour Place
---
Welcome to Cole Harbour Place, the Official Home of the Harbour City Lakers!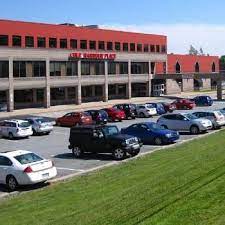 Ok it may not be sunny and green in January but HCL's home away from home has lots to offer !
At Cole Harbour Place you will find:
Hospitality Suite Upstairs complete with $1 hot dogs, coffee/tea/hot chocolate, Juice boxes, muffins , granola bars and more!
Onsite Skate Sharpening at Top Shelf!
Bake table
Sock Hop Saturday 2-5 pm (free)
50/50 Daily Draw
50/50 - Tournament
Rise Ringette Camp draw
Lego Game
Spin the Wheel
Photo Booth
Onsite Photographer (sign up required)
Fastest Shooting Challenge
Scavenger Hunt
Onsite Clothing by PMG on Saturday
Control room and team registration station located in the rink lobby! Please sign in at least 30 minutes before your game.
Pro Tip: There is lots of parking in the upper parking lot!